Two or more geneType tests for $399
Be informed. Be Proactive. Know your risk of serious disease to manage your health priorities with your medical practitioner.
Purchase two more tests for the one price of $399.
Single geneType tests $249
Make comprehensive risk assessment
part of your routine practice
Your patient may be eligible for two or more geneTypes.
Review the eligibility criteria for each below.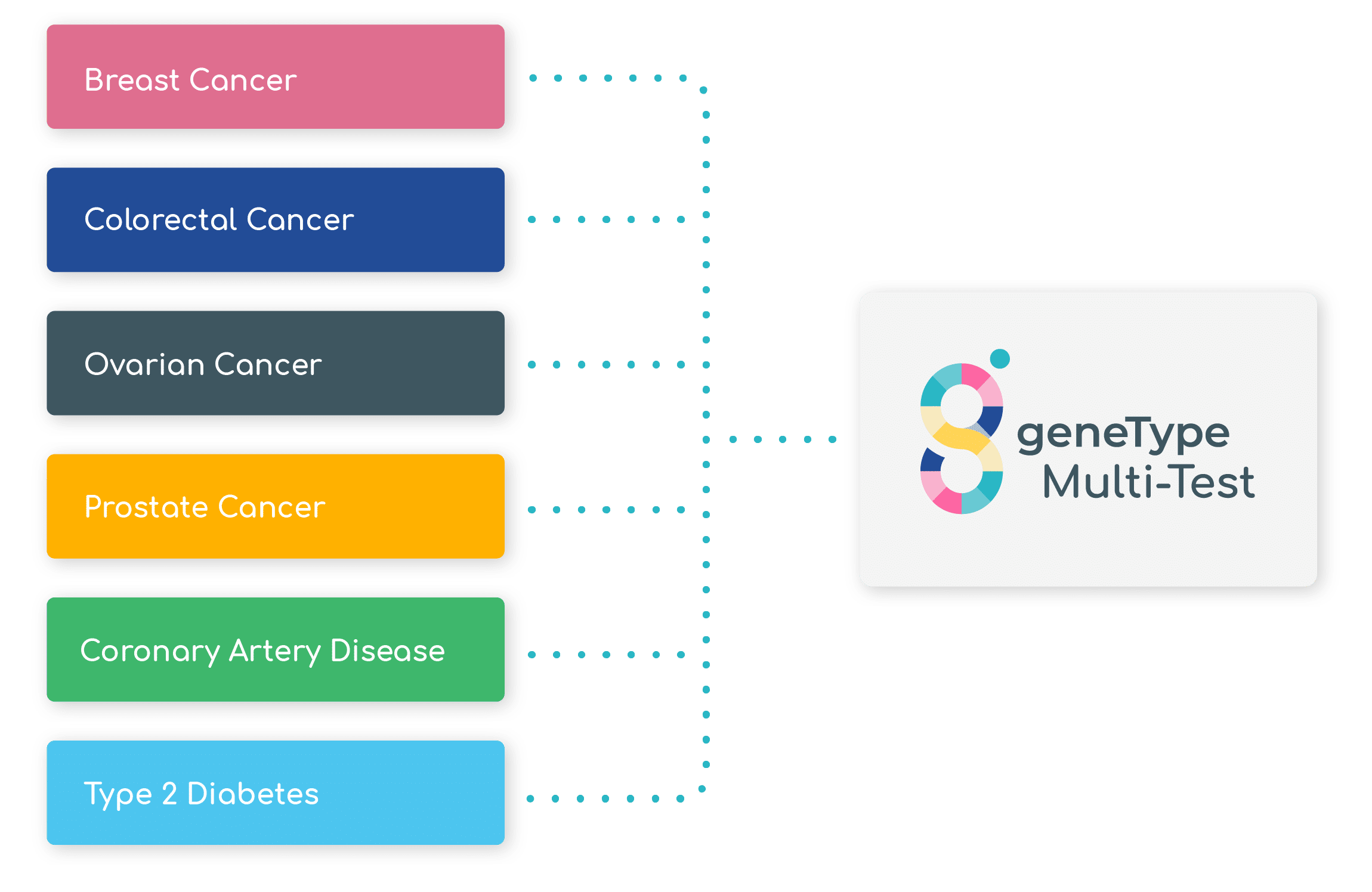 A wellness visit general health check is an opportunity to consider your patient's ongoing health and motivate them to maintain healthy lifestyles and compliant screening practices.
Preventive care visits are an important tool available to physicians to promote patient understanding of:
The factors that influence their health and wellbeing throughout their lives.
Lifestyle modifications to reduce disease-risk (e.g. smoking cessation, improved nutrition, reducing alcohol consumption, increased physical activity)
Risk assessment to engage in enhanced screening and risk-reduction opportunities (e.g. for cancer, coronary artery disease and type 2 diabetes)
Participate in screening (e.g. for breast and colorectal cancers)
Incorporate geneType into your patient's next general health check
While many risk assessments focus on family history and heritable genetic markers², geneType Multi Test goes beyond this by incorporating clinical, familial and genetic factors that affect disease risk.
Your patient's risk assessment can then be used to develop a personalised, preventative health plan that includes screening, risk-reducing medication and/or lifestyle interventions. 
 GeneType testing is simple
Register as a provider; our team will provide clinical education and other resources as needed.
GeneType will send kits to your clinic to have on hand.
Discuss geneType with your patient.
Would geneType help them qualify for additional risk reduction strategies?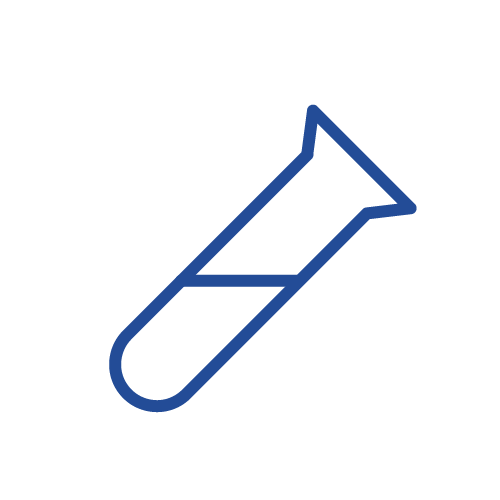 Complete the Test Requisition form, collect a sample from the patient in the saliva tube provided and return both to geneType.
You will have the option to use a paper requisition, or a secure, compliant portal to complete the ordering process.
Leave the rest to us.
GeneType will notify you when your patient's results are ready.
You will have the option to request a consult with a genetic counsellor,  whether to review your patient's results and/or to follow-up with your patient, as needed.
Actionable Clinical Insights
GeneType Reports reflect the tests that you requested on your patient's clinical questionnaire. Reports are structured to make the results easy to interpret and communicate to your patients.
Reports include:
snapshot of your patient's absolute risk scores
interpretation of what their risk scores mean in the context of current guidelines
polygenic risk score indicating your patient's "baseline" risk for disease
information about modifiable risk factors
the types of disease-specific screening and risk-reduction interventions available to your patient
We have developed a Guide to help you navigate the geneType tests.
Contact us for more information.
Is this test reimbursed by insurance?
This test is not generally covered by insurance. A credit card authorization form will be included in the test kit that lists the payment options. Your patient may use their FSA/HSA to pay for the test as well.
Ready to get started with geneType?
The first step is to trial geneType at your practice.
Under the fluorescent lights of a doctor's office, it's not always easy to know what questions to ask. Here are some breast cancer risk questions…
read more
Keep up-to-date with our latest advances 
Sign up to our newsletter to stay informed about our latest advances and how these could support your practice.